 
Black Crystal Essence
Pure plant extracts; No side effects Specific and complete human experiments; Excellent result The Latest new stem cell research; Real hair growth                                                                                                                                                
Security Policy (Your Payment details are captured using STRIPE or PayPal e-pay processors. All payments are SSL protected)

Delivery policy (We use Track or/and Sign service only. UK up to 4 days, EU up to 7 days, rest of the world 7-14 days. All parcels are trackable.)

Return policy (Our refund policy lasts 30 days. To be eligible for a return, your item must be returned in the same condition that you received it and must be in the original packaging)
*10ml !!!!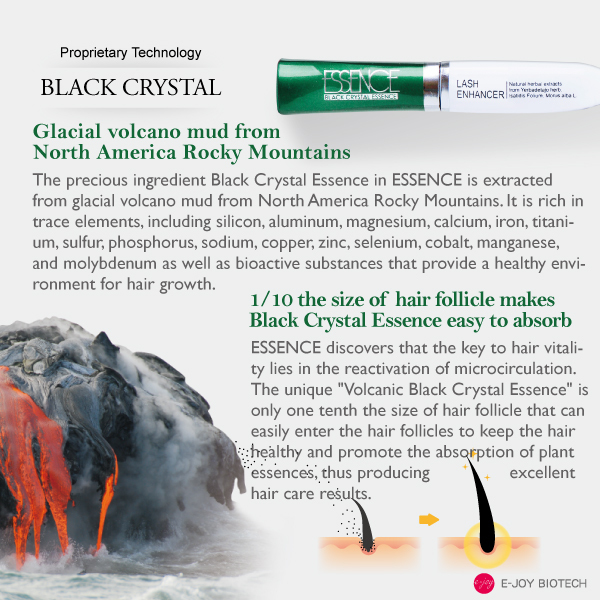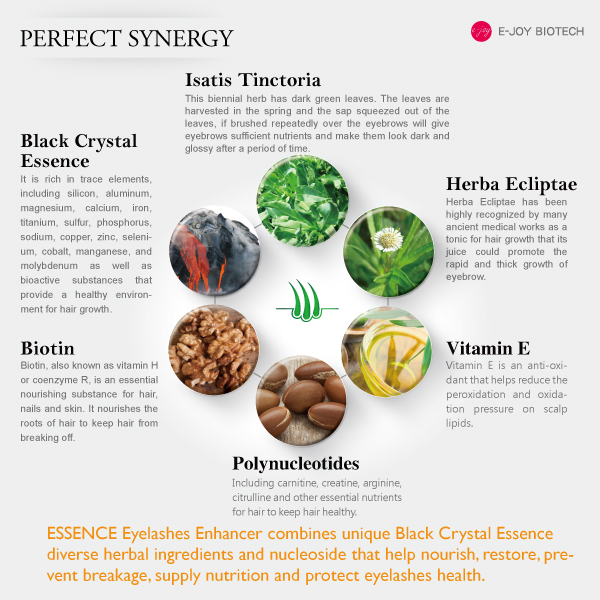 1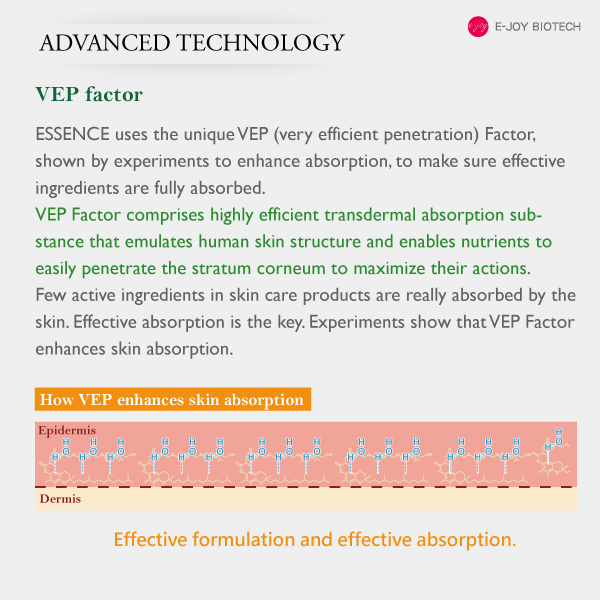 Pure plant extracts; No side effects

Specific and complete human experiments; Excellent result

The Latest new stem cell research; Real hair growth
Specifications
[ESSENCE]Eyelash extension best selling products 
Diverse herbal ingredients 
100% Made in Taiwan 
sexy plant eyelash enhance 
[ESSENCE]Eyelash extension best selling products
    Women in all ages become conscious when their eyelashes are falling out and eyes does not seem to stand out with respect to other facial features. The eyelashes become weaker and delicate and result in abnormal falling out. Lack of nutrients in diet, frequent rubbing of the eyes, etc. makes your eyelashes sparse. There are many ways to regrow fuller, thicker and longer eyelashes; let us discuss some of them.
Eyelash extensions for longer and attractive lashes:
    You can use eyelash extensions that make an illusion of darker and longer eyelashes. Using it too frequently can adversely affect the original eyelashes. You should be careful while removing the falsies as pulling it can result in eyelash loss.
Some tips to regrow the eyelashes naturally:
    Since lashes of eyes are considered as a sign of beauty and femininity in most cultures; women can care for their eyelashes with natural enhancers. It has all herbal ingredients that are safe to use; doesn't cause irritation to the eyes and make your eyes look gorgeous and attractive. You should read on the eyelash enhancer reviews for the effectiveness in growth of natural eyelashes.
SPECIFICATIONS
1.ESSENCE eyelash growth treatment enhancer, become like angel eye; No side
   effects
2.Specific and complete human experiments; Excellent result
3.Expert proved ESSENCE having moderate formula and its pH (Neutral) is similar
   to your tear.
4.Additional Ginsenoside extract rich conditions hair color.
5.100% Made in Taiwan
6. A safe and gentle formula for enhancing eyelashes and encouraging growth.
FUNCTIONS
1. Prompt the activation of eyelash follicles
2. Extend the growth period
3. Stimulates the growth of hair follicles
4. The best ones also nourish, strengthen, and moisturize to deliver impressive
    long-term results.
EFFECTS
1.Strengthen Eyelashes 
2.Thicken Eyelashes
3.Darken the Eyelashes Color
4.Stimulate hair growth
5. Certified Organic Aragn and Vitamin E Oil accelerate the  growth of your lashes
6.Vitamins and Antioxidants work to nourish & strengthen weak and brittle eyelashes
Why You Should Use an Eyelash Enhancer
    If you want to achieve naturally thicker and seductive eyelashes then finding the best eyelash enhancer should be your main goal. False lashes and other artificial means to achieve beautiful eyelashes are dangerous and can even lead to losing your natural lashes. Just remember that you have to perform extensive research to ensure that you purchase a safe and effective eyelash growth serum.
    Because of modern technology, we can now achieve thicker and more attractive eyelashes naturally. You just have to be careful and evaluate eyelash enhancer reviews thoroughly to find a product that is safe and effective. Remember that effective products don't necessarily have to be expensive. There are also affordable eyelash enhancers that work.
    Eyelash Enhancer Enhancing Growth Serum Helps To Make & Grow Eyelashes Longer and Thicker. Eye Lash Accelerator Conditioner Product Enhance and Grow Regrow and Lengthen Thick Long Lashes and Eyebrows, HIGHEST QUALITY Natural Eyelash Growth Treatment. 
    Claims to give you intensely longer lashes, it's a natural formula enhances the growth and makes the bowline look fuller. It nourishes short, thin and brittle lashes with the help of its exclusive formula that has been developed with the perfect pH balance that increases volume of your lashes and brows.
warning:
-If irritation or redness occurs, please discontinue use.
-Keep out of the reach of children.
*Description and all statements contained therein were taken from web page or other sources of the manufacturer or supplier and Worldwidesale as all Worldwidesale staff is not responsible for statements and the product description.